Fontaine Community Foundation
The Fontaine Community Foundation, Inc. is committed to developing partnerships with organizations focused on building stronger communities in New England. Its mission is to leverage resources to help solve problems and contribute to the common good.
Employee Driven Giving
The Fontaine Community Foundation gives our employees a direct way to give back to their communities. Everyone on our team can direct a portion of the foundation's annual giving to organizations and causes that are important to them.

Focused on the Important Things
We envision communities that thrive through quality education, affordable healthcare, and access to cultural expression to help young people grow and learn. Specifically, our goals for helping different parts of our community include:
Focused on the Important Things
Children and Youth: The foundation seeks opportunities that promote the well-being of children and youth, and connect youth to skill development and employment opportunities.
Education: We provide opportunities for students in and out of the classroom and help them with the skills to achieve success. We also support workforce development programs and apprenticeships.
Health: We want to support organizations that bolster health systems aimed at improving healthy outcomes, including research, prevention, and education.
Community Support: The foundation focuses on addressing inclusion and belonging to advance equity in the community through education, training, and systematic change. We also want to ensure that people's basic needs are met, including food, housing, clothing, and safety.
Developmental Expressions:Finally, the foundation is working to further artistic expression in our community. This includes supporting art, music, theater, literature, film, and other cultural events.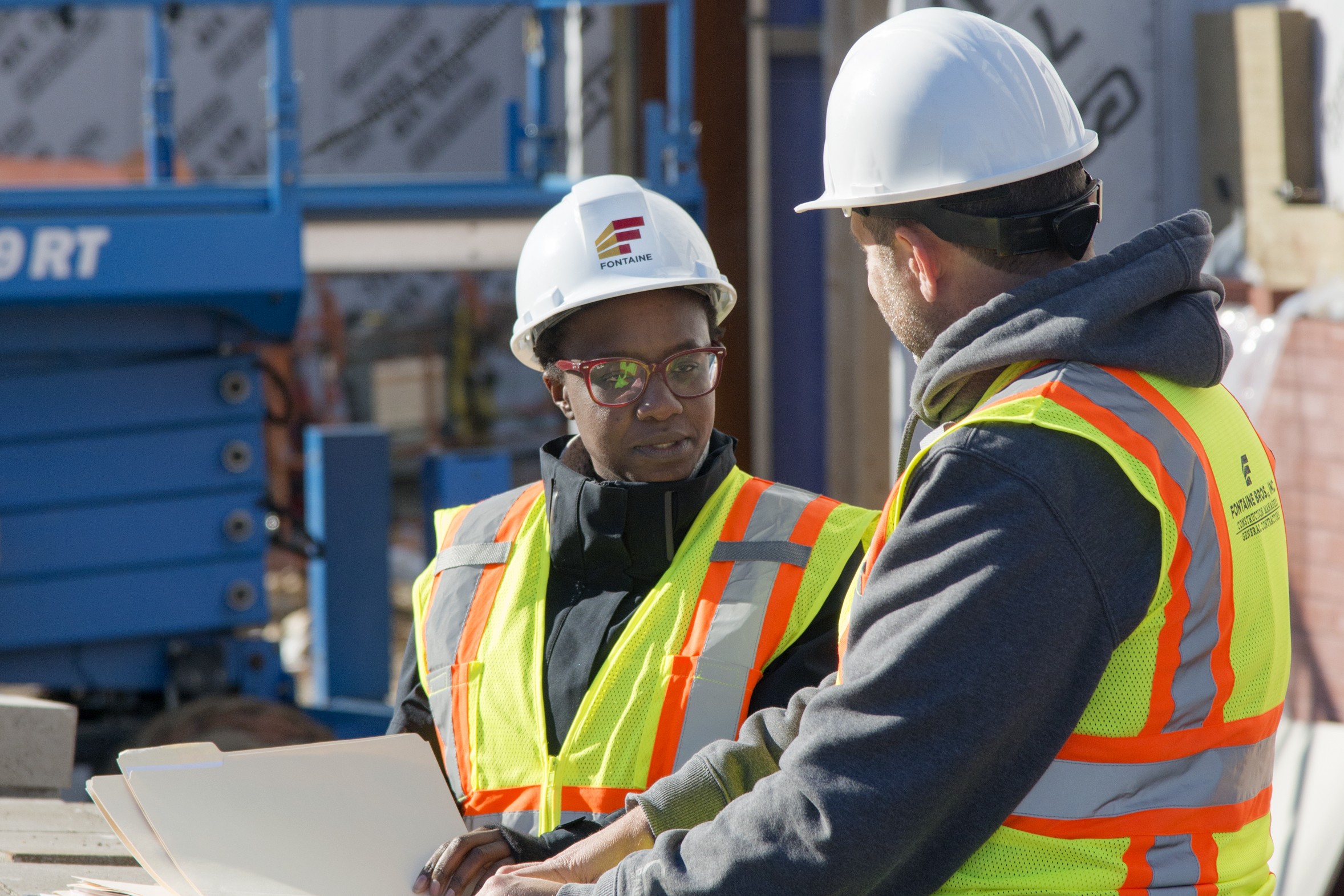 Leading the Way
The Fontaine Community Foundation is led by Elizabeth Wambui, Fontaine's director of diversity, inclusion, and community impact. As she explains, "by creating and funding an employee-directed giving component of the foundation's efforts, we are excited to not only connect with a broad range of worthy causes that are personally important to our team members, but also to create and grow the habit of philanthropic giving at every level of our organization."
To learn more about the foundation, email foundation@fontainebros.com.