Our Approach
Serving Our New England Community. Fontaine occupies a unique place in the world of major construction companies in New England. We are large and sophisticated enough to manage any project in New England, yet our company feels personal, approachable, and caring. We regularly and happily compete against the largest construction companies in the world, and we also know our subcontractors by name. We're here because this is our home.
We can build anything. Especially your confidence.
With just the right mix of deep experience on large and complex construction projects, local roots, technological innovation, sustainable building expertise, and a diverse and exceptional team, Fontaine is ready to work with you to help build the future of New England.

90 Years of Experience
Our family has been at it for 90 years now, and we have no plans to change anytime soon. No matter what the future looks like, we're confident there will be a Fontaine here, shaking a hand, signing a contract, swinging a hammer, managing the company, and making sure things are done right on every project we work on. Frankly, it's the only way we know how to do things.


Innovation is Part of Our DNA
While our company has a rich history, our sights are set firmly on the future. The ability to adapt and evolve is fundamental to how we do business. Today, that means things like being on the forefront of embracing green building practices, pioneering the adoption of new technologies to help projects run more smoothly, and leading the way in building a diverse and inclusive workforce.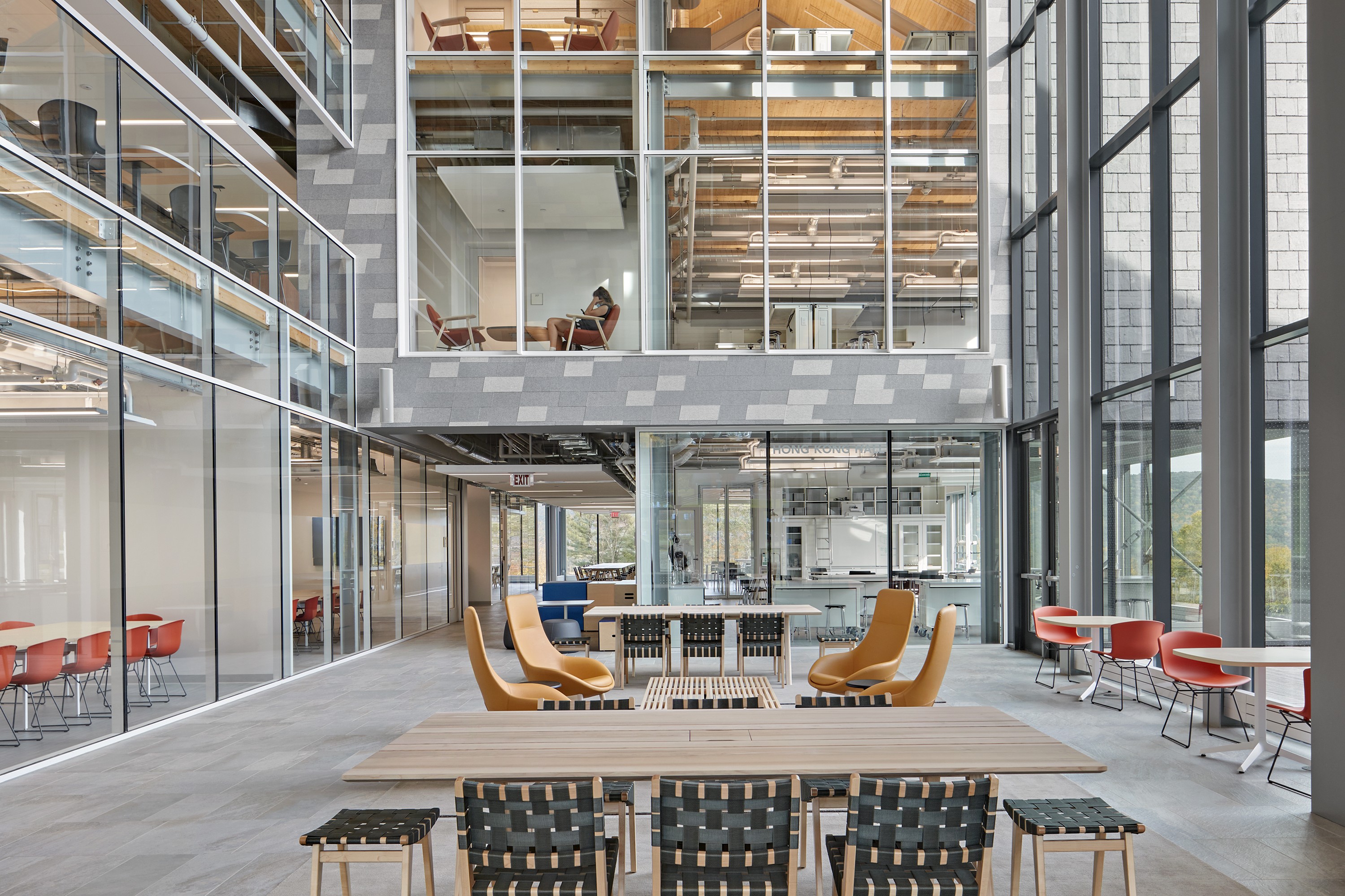 Setting a New Green Standard
Nearly twenty years ago, we completed the very first school under Massachusetts' green building criteria, and we continue to build projects that meet net-zero and LEED-certification standards. This practice is important to us as a company, and it's something that our clients also demand. Our commitment includes embracing sustainable construction practices and incorporating green-building technologies wherever possible, all of which has earned us a place for the past eight years on Engineering News-Record's Top 100 Green Contractors list.
Blending Technology With Experience
Construction will always evolve, but we're still an industry which requires people to work with their hands to put projects in place. That's how we maximize the impact of new technology: by entrusting new innovations to our staff, leveraging their knowledge and experience, and empowering them to explore the possibilities. From virtual design and construction, to online project management, to supporting clients as they operate and maintain their new buildings, we are constantly integrating the latest ways to maximize efficiency, enhance communications, and deliver value in pre-construction, during construction, and into post-occupancy.


Embracing Progressive Delivery Methods
We continue to be one of the region's most responsive builders by utilizing delivery methods that best suit the needs of our clients and their projects. Our teams have demonstrated the ability to successfully deliver buildings through construction-management-at-risk, design-bid-build, and design-build. And our collaborative culture makes integrated project delivery, lean scheduling, and early engagement of subcontractors through design assist a natural course of doing business.