Technology
Building Intelligently. The job of any good builder is to leverage the tools of our trade in service of our clients. Technology is no exception. Fontaine leverages the power of technology during all phases of a project, including pre-construction, construction, commissioning, and close-out. When married with the skills of our talented team, construction technology tools enable us to build more effectively, intelligently, and safely, empowering us to make better decisions for everyone's benefit.

In addition to utilizing industry-standard technology on our projects, such as BIM, we partner with incubators, schools, start-ups, and venture capital firms to pilot new and emerging construction technology tools. These help us to anticipate challenges, deliver smart solutions, enhance the expertise of our team, and build more efficiently.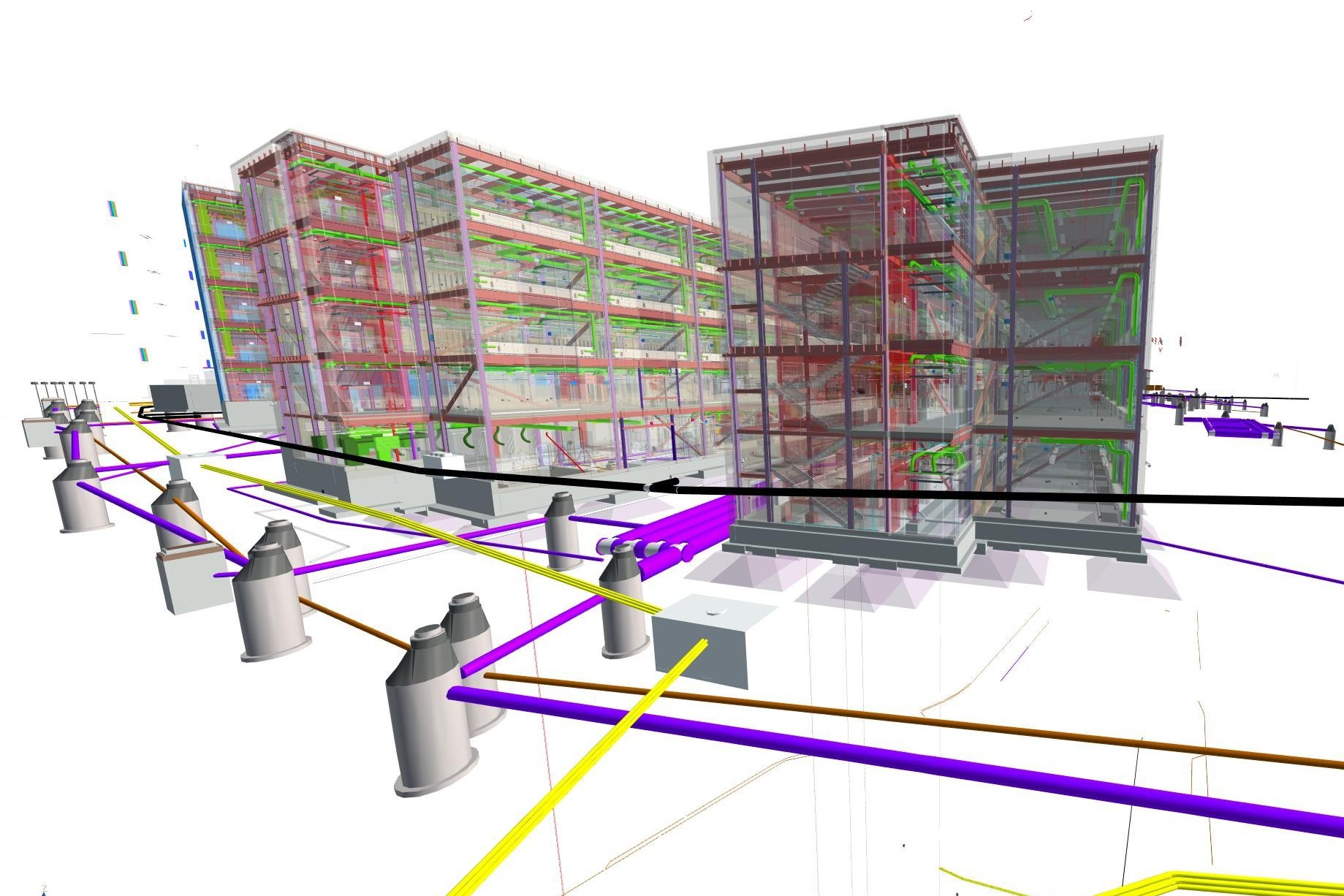 Virtual Design & Construction
At Fontaine, we recognize the significant impact that Virtual Design & Construction (VDC) has had on our industry, as it continues to change the way we construct the built environment. Our process is driven by innovation, rooted in experience, and led by our Director of Virtual Design & Construction, Ben Hedges. With Ben's guidance, our seasoned project teams are encouraged to explore the possibilities that come with today's emerging technologies. Utilizing the most advanced tools and platforms, our teams deliver unsurpassed value to our clients during pre-construction and construction, and well into post-occupancy. While we'll always be an industry in which people work with their hands, technology truly enhances our craftsmanship.


OpenSpace
To support long-term maintenance, Fontaine has embraced the use of the OpenSpace platform to create "digital twins" of our buildings. This cloud-based platform utilizes spherical photography, artificial intelligence, and machine learning to capture the entire building process from its infancy. It allows our team to provide all project stakeholders with both a visual and data-rich history of their project. Each OpenSpace data set can also be embedded with product data, including warranty information, equipment manuals, and submittal information. OpenSpace provides great value for our clients, ensuring they can maximize operating efficiencies and maintenance, which ultimately translates into reduced building lifecycle costs.

SkillSignal
Fontaine has integrated SkillSignal into our rigorous safety program. SkillSignal is an app-based safety and compliance platform that onboards and connects our on-site workforce. With it, each worker creates a profile including their required certifications, OSHA cards, and professional licenses. It allows project managers to verify qualifications and upload lists and tasks that people need to complete to work on our sites. SkillSignal streamlines the onboarding process and stores important site-specific information, such as orientations, CORI background checks, and copies of safety certifications. It also lets us manage the project workforce through a real-time daily attendance log and on-the-spot certification checks.